Essieux Bourgogne, Axle and Drivetrain Manufacturer
in Auvergne-Rhône-Alpes
Axle and drivetrain manufacturer for agricultural and public works machines since the 50s, our expertise is with you throughout France, across Europe and internationally. French leader, we're located at Molinet in Auvergne-Rhône-Alpes, between Lyon and Clermont-Ferrand.
Our regularly trained and qualified teams are with you for all of your projects offering you reliable and sustainable solutions bringing true added value to your products. Our research department, made up of three people, creates your 3D models for the manufacturing of your axles and drivetrains and reviews the best solutions to meet your specific constraints.
Our personalised approach allows us to offer you support during your manufacturing processes of trailers and wagons. We are also there to ensure your supply of replacement parts.

Innovation for Manufacturers
Expertise for more than 50 years



50 employees at your service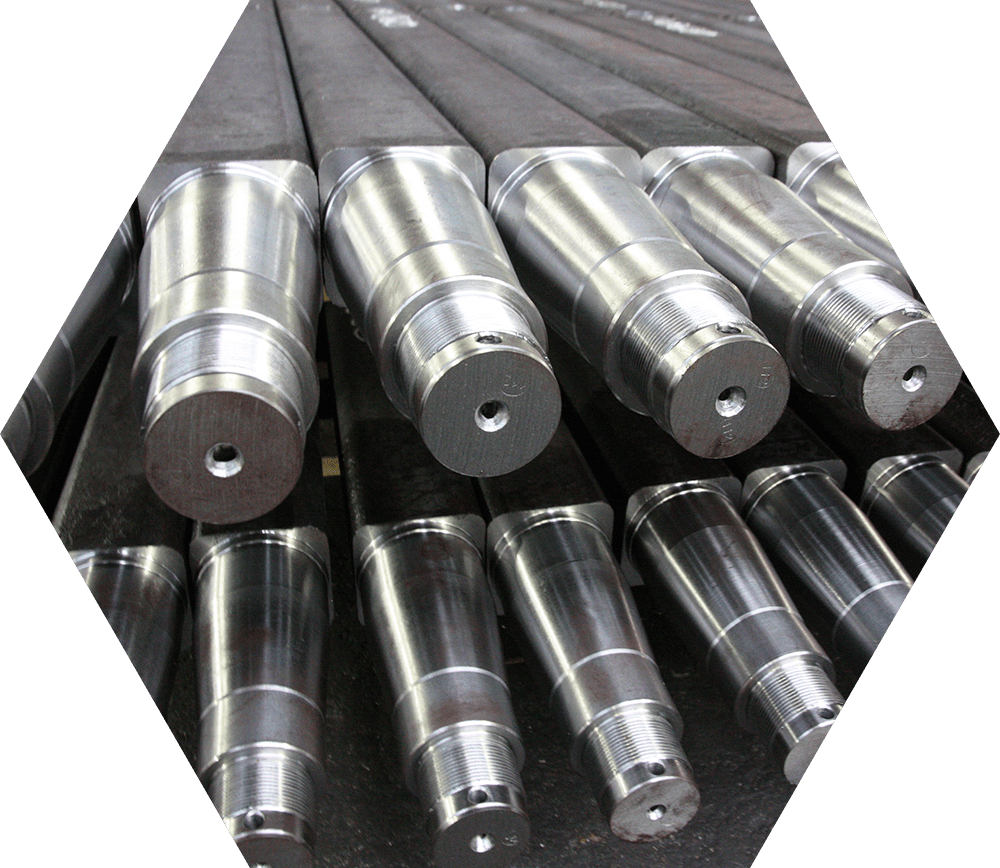 An Industrial Tool: Axles Suited for Your Clients
Our power of production allows us to sustainably support you and cover all your need no matter the application. We study the feasibility of your industrial projects and with a packet of technologies, we develop solutions perfectly suitable to meet the specific needs of your clients, bringing guaranteed added value to your offer.
Your trailers, wagons or even flatbeds offer a real service to your end clients in their day to day: ripping control, preservation of terrains, stability on bumpy terrains. Each solutions is tested in order to bring a complementary service to your offer.
Innovations for Your Agricultural and Public Works Equipment
Our steered tag axle has electronic and hydraulic components. Compared to a purely hydraulic system, the electro-hydraulic tag axle reduces the reaction time when braking to offer the user more comfort.
This system also reduces ripping during slow manoeuvres and offers a better brake radius for the tractor in buildings as well as on the field.
Automatically passing to tag mode is intended, and on the road keeping the axles automatically at a set speed allows for a greater stability. The crab function can be activated facilitating manoeuvres on difficult to access terrains.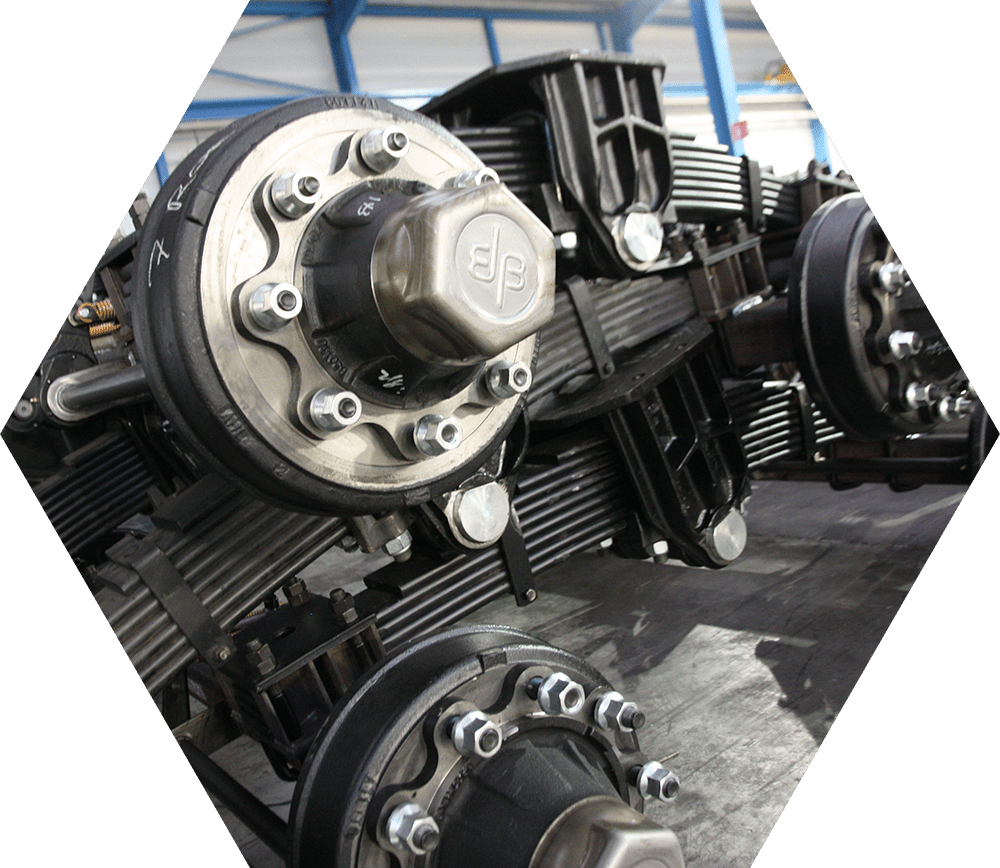 TUV Approved Electro-Hydraulic Tag Axle
Types of Trailer Axles and Axle Parts
Our know-how allows us to meet your most specific needs and we set ourselves apart in five big categories: axles, bogies, tandems, tridems, beams and quadems. In each of these categories, you can choose the option brake, tag or thermal cut.
In regards to the trailer axle parts, we have a permanent stock of more than 7,000 parts to quickly meet your urgent needs.
Braked axles
Non-braked axles
Stationary bogie
Tag bogie
Stationary tandem
Tag tandem
Stationary tridem
Tag tridem
Folded beams
Thermal cut beams
Stationary quadem
Tag quadem
As our clients' partners, we engage ourselves in a sustainable dynamic. We are present for every step of your project. Our ability to listen and adapt, along with reliable solutions for your projects, allow us to offer you tailored support, collaborating closely with your clients.
Mindful to offer you a certain quality of service for each project, regular controlled checks are performed to ensure maximum satisfaction. We work with big names in agriculture specialised in ground work, spreading or even stock breeding, but also in public works.