Discover our trailer axles

in Auvergne-Rhône-Alpes
The right axle for every purpose. Located at Molinet in Auvergne-Rhône-Alpes, between Lyon and Clermont-Ferrand, we specialize in machining and manufacturing drivetrains that are suited for all types of agricultural or public works trailers. For your clients, choose the technical solution that is easy to use, respects the terrain and suited for access to difficult areas.
To convince you, we offer a powerful industrial tool with a great production capacity for manufacturing trailer axles. We can offer you solutions for all trades, such as farming, but we are also opening up our innovations to other emerging markets.

Innovating for
Manufacturers
Expertise for
more than 50 years



50 employees
at your service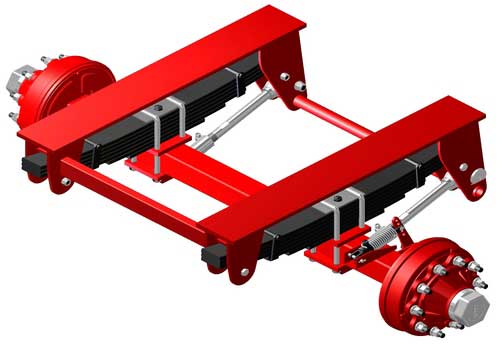 We manufacture half-axles to meet the specific demands of your clients' business. Round, square or with specific machining, our tailor-made offer is adapted to each manufacturer.
In our research department we study the solutions that are best suited for your half-axles which are then tested in realistic conditions at our park. We offer you complete care of your needs from research to delivery with perfect mastery of our manufacturing process.
Manufacturing of Simplified Tandem
and Tandem with Connecting Rods
We manufacture tandems, simplified tandems and tandems with connecting rods. This type of suspension called tandem is tested for rolling and so that the tractor's wheels don't rear up when unloading. Bringing lots of stability, the two axles are driven and the implementation of this specific suspension allows to mitigate the irregularities of the terrain.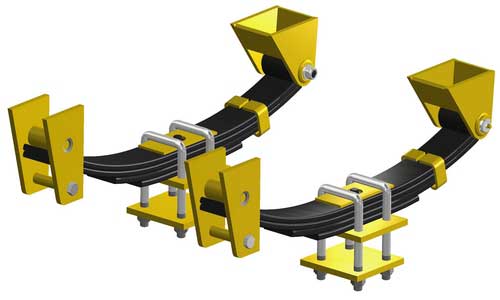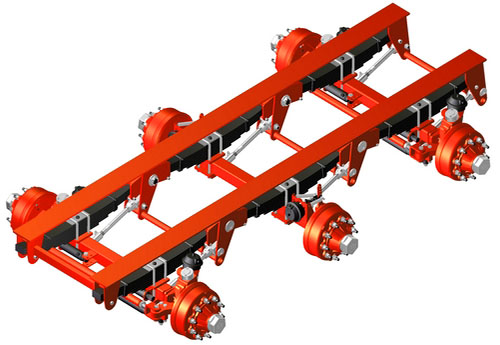 Manufacturing of Tridem with Connecting Rods
Our drivetrains are tested to give the user more comfort in the field as well as on the road. Offering such excellent stability, the routes are secured even on particularly difficult to access terrain or for the transport of particularly heavy loads. The tridem with connecting rod system, developed in our workshops, is particularly reliable and secure.
Stationary Bogie
or with Tag Axle Manufacturing
The bogie is the allied suspension of difficult terrain. The first trailer axle is driven and the other is pushed, this way, the pendulum effect mitigates shocks. This solution is ideal for bumpy terrain and is useful for agriculture and public works.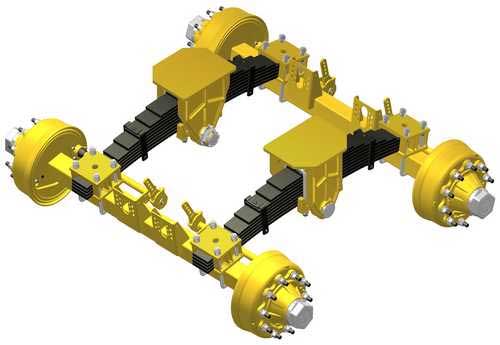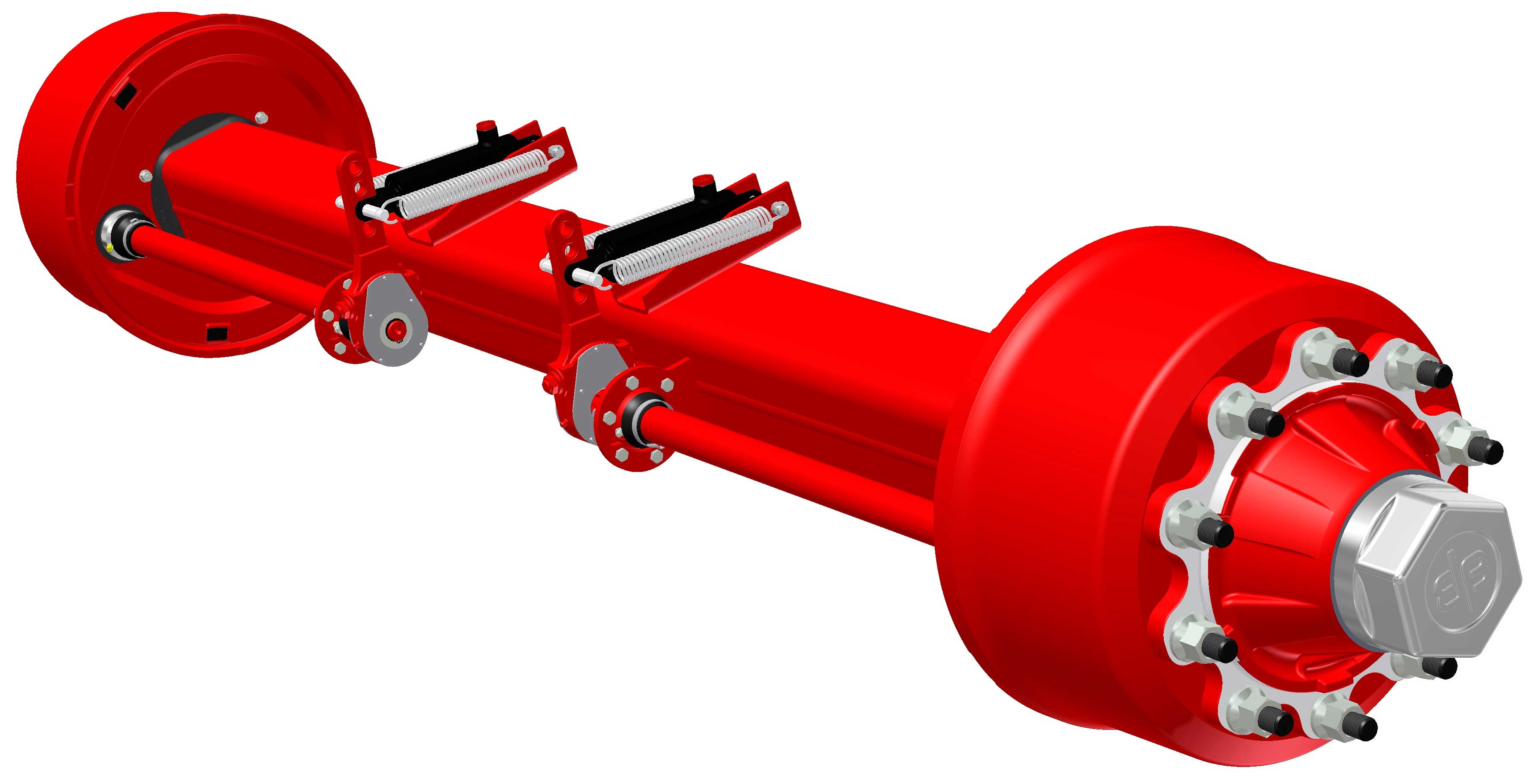 Braked and Non-Braked Stationary Axle
We are specialists in the creation of braked axles and non-braked axles. Based on how you use your agricultural or public works trailer, we will recommend you one solution over another. In each case, we study the feasibility of your production projects in our workshop and we assist you closely and reliably.
During production, we follow your specifications and stand by your side as a true trusted partner. We will manufacture braked or non-braked axles approved for the road and terrain according to your specifications.
Special Axle Manufacturing
We aim to offer you solutions that are always more suitable to your clients applications. During a request for special axles, our research department reviews your needs attentively to offer you the axles best suited to your project bringing a certain added value to your offer.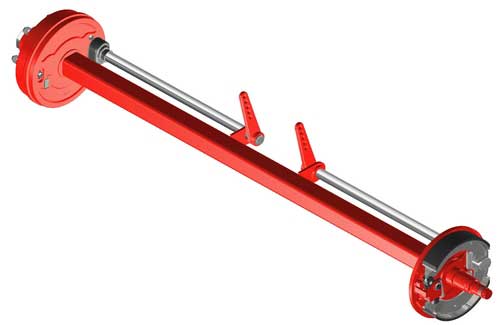 Thanks to the tag axle's technology, the trailer stays in the tractor's path maintaining the integrity of the terrain. Particularly tailored to fragile terrains prepared for agriculture the tag axle is a solution appreciated by farmers and winegrowers. Furthermore, this solution avoids the deterioration of tyres by ripping.
Hydraulic Suspension Manufacturing
in Auvergne Rhône Alpes
Essieux Bourgogne, manufacturer of hydraulic suspensions, located between Lyon and Clermont-Ferrand, offers you quality equipment. Our hydraulic suspensions limit the cant deficiency, which is the tendency of the trailer to lean during turns, your trailer axles equipped with suspensions offer the user comfort and security. These particularly powerful and robust suspensions are useful on bumpy terrain, for the transportation of heavy loads or even on the road. A true service provided to your clients.